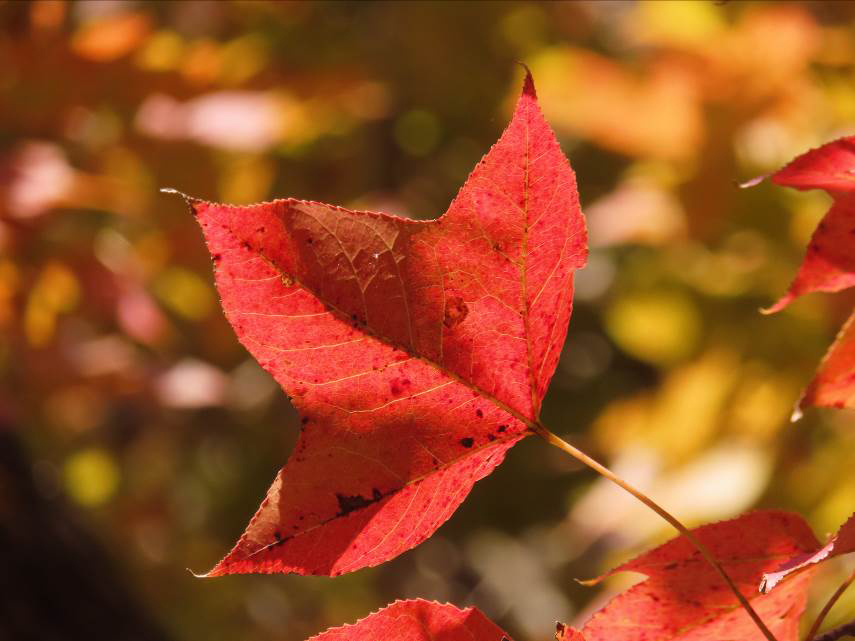 A variety of local trees can provide food and habitats for many animals, which will enrich the biodiversity of our country parks and nature reserves.
Have you seen sweet gum (Liquidambar formosana) whilst looking for red leaves in autumn?
This locally grown red leaf is also one of the seedling species we plant at our tree planting site. Sweet gum's resin is very fragrant. It's also used for making chewing gum.
Its leaves change colour in different seasons. They are yellowish-brown in autumn and gradually turn red before shedding in winter.
Want to know more about local plants? 
Visit  the Hong Kong Herbarium .