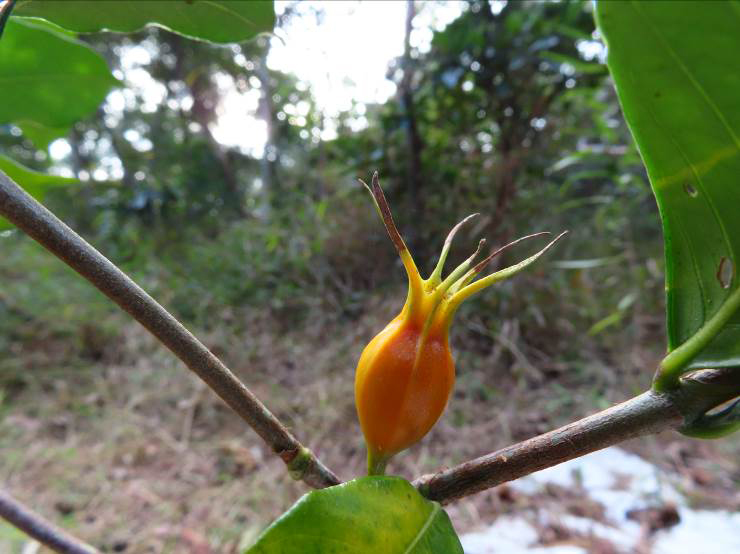 A variety of local plants can provide food and habitats for many animals, which will enrich the biodiversity of our country parks and nature reserves.
Cape jasmine (Gardenia jasminoides) is one of the popular local species for tree planting. Its fruiting period is from May to December, and mature fruits are yellowish-orange in colour with a unique shape like this.
You can use cape jasmine in many ways. It's a common ingredient in traditional Chinese medicine as well.
Its fruits can also be used as a natural pigment for modern plant-based dyeing.
Fruits of the cape jasmine are popular treats for wild animals and insects such as green flash butterfly larvae!
Want to know more about local plants?
Visit the Hong Kong Herbarium .