Native tree seedlings play a vital role in building a healthy ecosystem.
Yet they grow slower in general.
We must take extra care of the seedlings during early stages of growth, such as weeding and adding fertiliser. This helps to prevent wild grass from taking away extra nutrients. We also keep a record of their growth during tree care.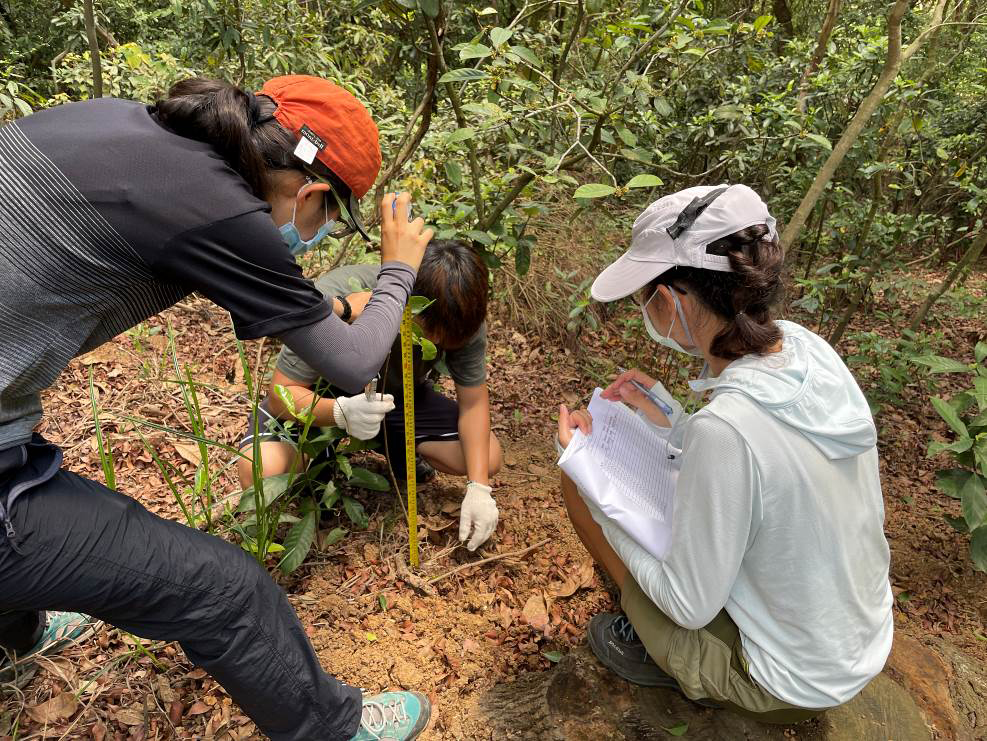 It's not easy for a seedling to thrive…
Tree care during the pandemic
Mystery 1:
Missing seedlings after all the hard work
Mystery 2:
A blow to all tree caretakers. More seedlings gone