It's important to plant more local tree species to improve the biodiversity level of our woodland. 
The Agriculture, Fisheries and Conservation Department has launched the Plantation Enrichment Programme in 2009. Since 2016, they have collaborated with non-profit organisations such as The Green Earth and corporations. 
To help improve the sustainability of Hong Kong's ecosystem, we focus on replacing old exotic species with a variety of local tree seedlings.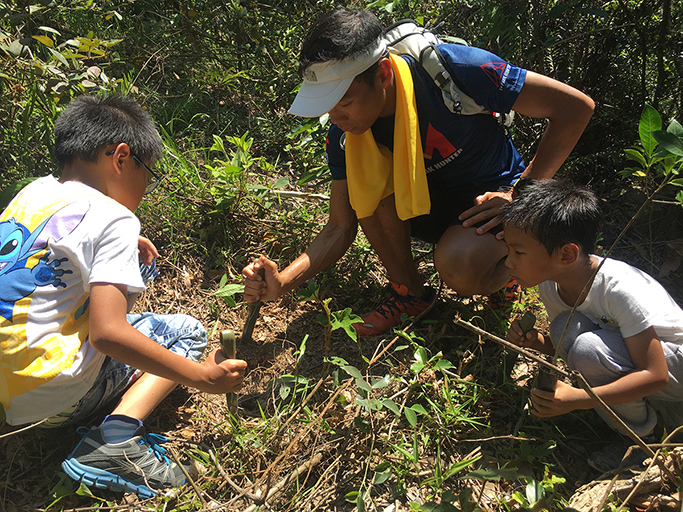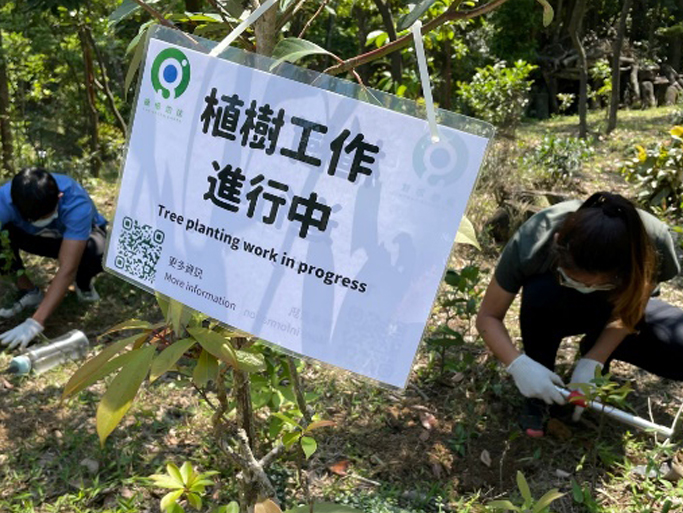 Although local trees don't grow as quickly as exotic trees, they are more beneficial to the woodland's ecosystem.
What are the benefits?
Let's continue to strive for more footsteps. 
You'll find out the answer in Level 4 of the One Health woodland.
Learn more about our tree planting project here!
Establishing our woodland
Story of the woodland
Fighting ferns in Clearwater Bay