Have you read about Australian and American bushfires, and thought they're not related to us?
Another major threat to Hong Kong's countryside is hill fires.
Most of the fires are caused by visitors.
Kai Kung Leng in Yuen Long is famous for its elephant grass and sunset views. It's ravaged by hill fires throughout the year. 

In 2020 alone, 334 hectares of Kai Kung Leng were damaged by fire. That's 3.6 times the size of Ocean Park. 

As a result, the lush green mountains have all turned into a desolate landscape.
Have a look at how hill fires destroyed our countryside in recent years.
Hill fire in Tai Lam on 17 Sep, 2020
9,000 trees in country parks
were burnt last year
The aftermath of a hill fire is tough. 
Repeated hill fires degrade the soil, so only grass can grow on the mountain. Besides, hill fires tend to spread more easily. This makes forest restoration even more challenging.
A quick reminder: The public is NOT allowed to light any fires outside of the designated areas in country parks, according to the 'Country Parks and Special Areas Regulations'.
Click here to know more about 'Leave No Trace' and the concept of sustainable hiking.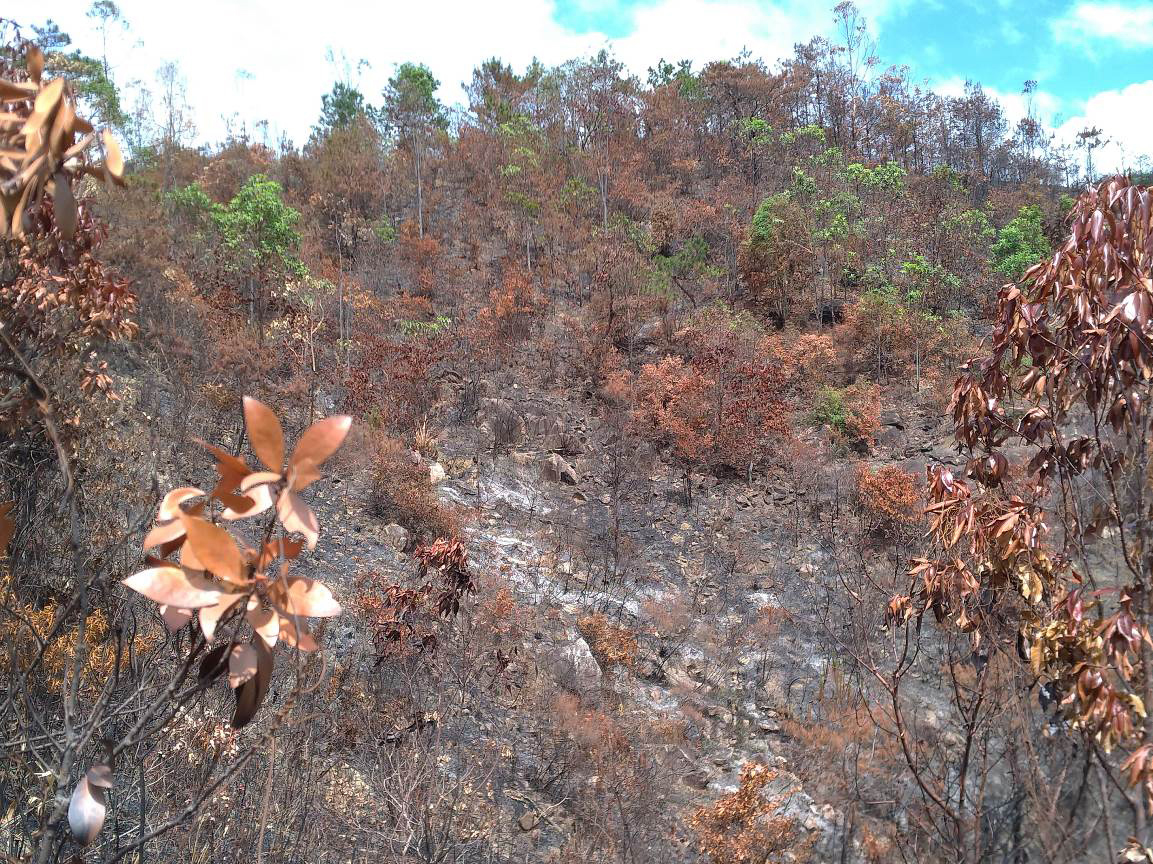 Think these are just red leaves? No, this is a scorched mountain.
The peak is bare. How can we fix it? 
Fellow friends of Bupa4Life*, let's work hard and walk more together. You can help improve the situation in the woodland.